About us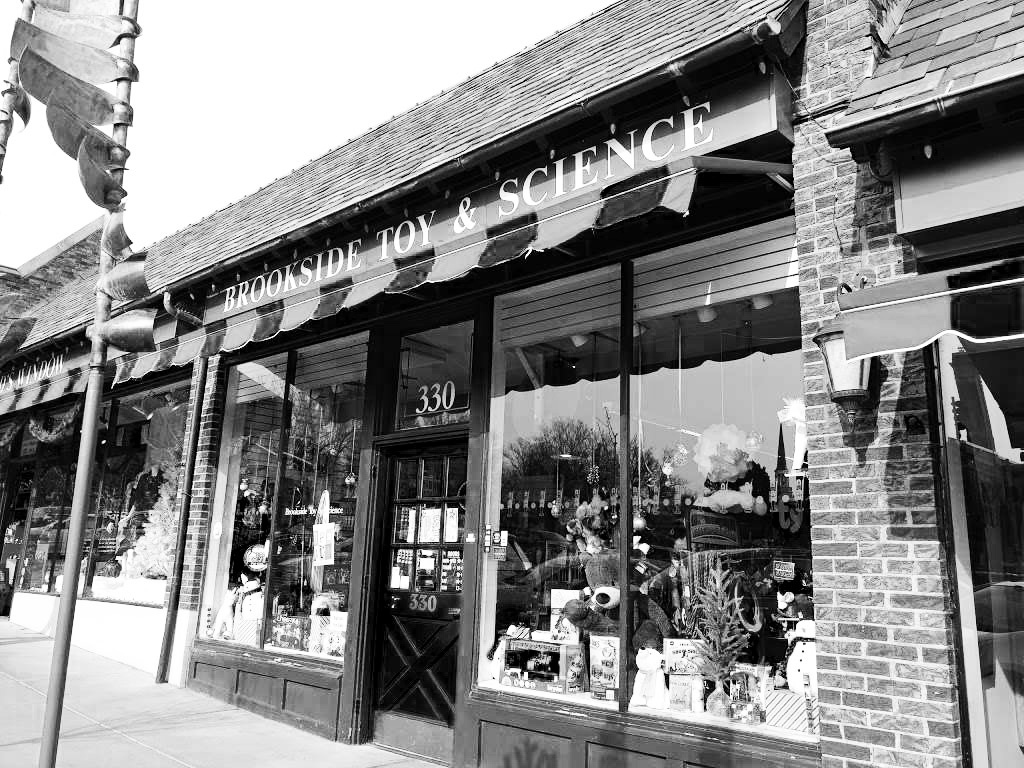 Our Story

For generations, Kansas City children have called Brookside Toy & Science "the best toy store ever." Staffed by the

most fun and helpful toy experts in town, this family favorite is stocked to the ceiling with classic toys and games that

never grow old -- plus today's newest, most creative toys, dolls, games and collectibles.

Brookside Toy & Science is also your science experiment headquarters. Visit our store to see our amazing inventory

of science kits, science fair supplies, everything you need for bug and butterfly collecting, rocks, PLUS skeletons,

alligator heads, toad purses and science stuff you've never seen! Come in and see why the "best toy store ever"

keeps getting better and better.

 
No Contact Pick-Up Everyday ♥
It generally takes 1 day or less for us to process an order from our website. 
If you are not able to make it by the end of the day or you place an order over night,
we will have your order ready first thing, the following day.
Give us a call when you arrive and we will bring out order.
If you place an order and select Contact Free Pick Up at checkout,
you will receive an email when your order is ready for pick up.
We still offer complimentary gift wrap on all purchases.
Select "free gift wrap" at the bottom of the Cart Page.
When you arrive for Contact Free Pick Up-
you may park near the front or just pull up to the back ally door. 
Call 816-523-4501
let us know what car you are in and where you are,
we will promptly bring your order and load it in your trunk or backseat.
Contact Free Pick Up is available everyday, during business hours.
Monday-Friday 10am-6pm 
Saturday 10am-5pm
Sunday 12pm-4pm
​
Store Statement 3/27/20 - (updated 11/20/20)
Brookside Toy & Science has built this website in response to the COVID-19 stay at home order.
We know it is not the same as coming in and seeing us and all the cool stuff,
but we are working to make it as current as possible.  We will continue to add products and information regularly. 
We have carefully curated this collection of our favorite educational toys, games, crafts and puzzles with the
current situation in mind.  Please note certain brands that we DO have in the store will not appear on our website
due to inventory levels and pricing (Lego & Calico Critters). Feel free to call us for the latest on what's in stock.
If there is something you know we usually have and would like to see here,
please email us at [email protected] and we will work to get it up as soon as possible.
Thank you for supporting a Kansas City local business!
Stay home & healthy ♥