• Holly Pollard
Due to forces beyond our control (school drop off is later on Wednesdays now) our free monthly story time is moving back an hour.  Still on the first Wednesday of the month, but from 10am -10:30am.  The themes for the rest of 2023 are as follows... Sept 6th FAMILY Oct 4th SPOOKY Nov 1st DINOVEMBER Dec 6th GIVING
---
• Holly Pollard
Disney is turning 100 this year so we teamed up with our friends at Birthday Connections to throw the party of the century!   On Friday June 30 at 5pm, we will turn down the lights and project a Disney movie in the back of the store.  Good spaces will be limited, so arrive early. Then on Sat July 1st (10a-5p) we will demo and offer 20% off* any Disney licensed item, meet and greet Princesses and a portion of the day's sales will be donated to Birthday Connections.  Learn more at https://www.birthdayconnections.org/ *sale prices are only valid on July 1, 2023.
---
• Holly Pollard
Come meet the wonderful owners of Kansas City Puzzle Company during the Brookside Spring Fling Sip n' Shop Event on Thursday March 30th at 5pm.  They will have an In-Store Pop-Up with lots of their playfully beautiful designs out for you to oolgle over and purchase.  See you then! https://www.kansascitypuzzlecompany.com/  
---
• Holly Pollard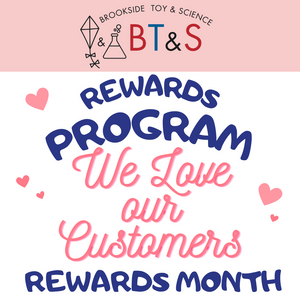 We want to share the LOVE with our customers!  All year you have been earning 5% back in store credit.  Every purchase you have made, using your account name, since February of 2021 will count on this program.    HOW TO CLAIM REWARDS During the month of February, you can mention your account name at the register and we will tell you how many dollars in store credit you have earned.  If you can't spend it during that visit we will give you a certificate for the amount that it is good for a full year (thru Jan 2024)!  Easy...
---
• Holly Pollard • Stay&Play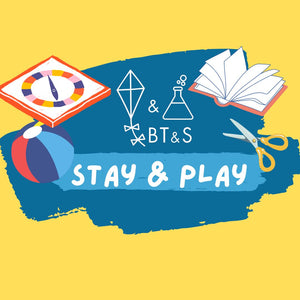 Story Time Themes for 2023!!       Jan 4th          9am Favorite Characters Feb 1st          9am Love March 1st     9am Green April 5th        9am Animals May 3rd        9am Mothers    June 7th       9am Fathers July 5th        9am Bugs Aug 2nd       9am Science Sept 6th       9am Family Oct 4th         9am Spooky Nov 1st        9am Dinovember Dec 6th        9am Giving Spirit Each of these FREE Story Times includes 30...